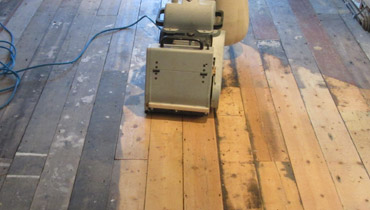 If you are a proud owner of a gorgeous Kensington wooden floor, you must be aware it may require certain special care and maintenance regularly, to keep its character, colour and stability. It's always advisable to hire professionals to sand, seal, stain and finish, it's an additional expense, but the results are guaranteed to please you, especially if you decide to trust Floor Sanding Kensington for the job.
We want to spare you the stress and nerves from handling the maintenance on your own, as it can be demanding. Kensington wood sanding and refinishing is hard work, mistakes stand out clearly, and all kinds of issues can emerge at any given moment. But do not worry! Here comes the good news, the Floor Sanding Kensington team can handle any restoration of a wood floor and bring it back to life. Once we are finished with the Kensington floor sanding procedure, your base would be as lovely as always.
Why Choose Us for a Wood Floor Sanding Service in Kensington?
We take preferences in sanding hardwood here's the reason why: the procedure is considerably easier and takes less time, compared to engineered or parquet floor sanding. Also, solid wood floors can be charming and homey, especially if you've opted for exotic timber. In general, sanding newly laid floors is mandatory, to level the surface, while old ones need sanding, so the old worn wood finish can be renovated. The process usually changes the overall appearance and character of the room.
Stress- and Dust-Free Wood Floor Sanding Service with Us in Kensington
How to be sure the floor won't be ruined after the procedure? Methods and techniques depend on various things the team should take into consideration from the very beginning. The condition of the timber, flatness and even the current kind of finish on the floor may influence our approach and preliminary plan for any individual project. To be able to guarantee satisfying results, a previous test is recommendable, to find out how easily the surface sands off. Hardwood floors are thick enough, but our team prefers to make sure for themselves!
The sanding itself involves several stages, synchronised with the floor's condition.
First step is removing any screw or nail heads, we usually use a metal detector to find even the hidden ones.
We start with around 24 or 40 grit sandpaper, up to 120 grit for the last sand.
The dust left off is ideal to fill holes or gaps between the planks.
We carry out a couple of final sands to even the surface and prepare it for the closing finish.
We use wood finish products for the staining, sealing and recoating procedures that usually follow the sanding.
Explore Even More Services Delivered by Us in Kensington
Make sure your favourite wooden floor is in tip-top shape. A wooden floor is so valuable and beneficial to every home not just because of the beauty and elegance it brings but also because of its amazing durability and lasting power. Here are some services part of our portfolio and dedicated to improving your floor visually as well as its condition:
Wood floor sanding of solid wood, engineered wood, and parquet floors
A wide spectrum of wood floor repairs and refurbishment, including spot repairs and replacement of damaged floorboards, water damage repairs, restoration of warped and cupped wooden floorboards, etc.
Gap filling and improving the insulation of the floor, sound-proofing
Wood floor staining along with an impressively wide range of high-quality wood floor stains and dyes supplied by some of the leading manufacturers internationally
Refinishing with premium quality wood floor finishes that ensure long-lasting and hard-wearing protection
Supply of new and reclaimed wooden floorboards for recovering damages of existing floors
Supply and installation of a wide range of wood floor accessories
When you hire our expert wood floor sanding and restoration team in Kensington you get more than just professional service. We are passionate about real wood floors and we strive to make sure you can enjoy yours in its best condition and appearance. Therefore, we will be glad to provide you with professional advice and recommendations on some of the best products you can select when refinishing, staining, and cleaning your favourite wooden floor.
Wood Floor Finishes we use for Achieving Flawless Results
Choosing the right finish is a very important decision you should make. In order to decrease the stress for you, we are happy to recommend you what type of finish will best match your floor, your requirements, the specifics of your household or the commercial setting you work at. Here are some of the finish products we use often because of their amazing quality and lasting power:
Bona Mega – The perfect choice for lacquered floors, available in matte, satin, gloss, and high gloss options, as well as in natural and unfinished look.
Bona Traffic HD – Quick-drying lacquer that provides commercial-grade, extra durable protection for your wooden floor and protects it from high traffic and heavy footfall. Available in matte and satin.
Bona Classic Primer – The perfect choice for light colouration of the wooden floorboards and for producing a high-elasticity, well-bodied surface.
Bona Prime Amberseal – Low VOC and quick-drying primer for achieving amazing intensity and richness of warm-coloured wooden floorboards.
Bona Prime Deep – Low VOC primer for enhancing the natural grain and pattern of the floorboards.
Bona Prime Intense – A water-borne primer for a medium to the intense colouration of unfinished wooden floorboards.
Junckers Strong – High-quality, quick-drying lacquer for domestic use, available in matte, satin, and gloss.
Junckers BasePrime – Quick-drying primer suitable for light-coloured wood floors and adding a light golden hue.
Junckers HP Commercial – Quick-drying, extra-durable lacquer suitable for commercial use, high traffic, and heavy footfall. Available in matte, satin, and gloss.
Junckers PreLak Primer and White Primer – Water-based and quick-drying, with no additional shade or white shade.
Junckers HP Professional 625 – Solvent-based lacquer for domestic and commercial use. Ensures extreme durability and hard-wearing protection. Available in matte, satin, and gloss.
Loba WS Easy Prime – Primer for strong and optimized adhesion between the wooden floorboards and the finish. Reduces side-bonding, fast-drying.
Loba WS Viva One Component Lacquer – Easy to apply, fast-drying, water-based, suitable for hardwood and parquet floors. Available in matte and semi-gloss.
Loba WS Fusion Two-Component Lacquer – Water-borne finish with polyurethane resins. Easy application, excellent wear resistance, designed for hardwood, parquet, and cork flooring.
What if my floor needs repairing? Won't be the first, we've seen and treated countless wood damages. The crucial point here is to correctly identify the type of timber and the method used back when the floor was being laid (glued, nailed, a floating base, etc.), to repair anything. We have experts for the job, but it would be helpful if you give us the name of the supplier of the timber so we get you a match, as close as possible to the current wood. Still in doubt? Contact us at 020 70360624 and get a free consultation and quote!