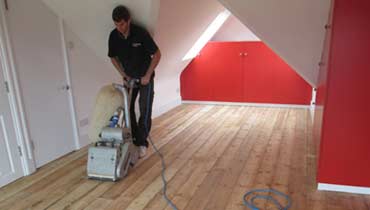 Seeking to achieve best quality and improvement is deeply embedded in human nature and we bring this spirit in our company. Mixing it with the spirit of improvement, our constant interest to learn advanced techniques and save, in the same time, what we find proven and successful with time, creates the perfect harmony and balance in our sanding services. Don't get us wrong, we understand sanding is simply one of the maintenance tasks for your property you often take with boredom. However, for us, sanding is the art of transforming pathetic and old into vibrant, eye-catching and impressive. Let us perform the service for you in Kensington and we are sure you will start looking at it the same way, impressed by the flawless outcome, inspired to not allowing something mediocre. We believe that the mediocre quality of the sanding services offered is the culprit for the lack of motivation to improve your home or business setting. We don't want to support this anymore, so we create a little flooring revolution.
What our revolution consist of? To change the whole concept of wood floor sanding and the vibe to it, we guarantee a tidy and no-mess, professional, experienced and knowledgeable service with timely manner, individual approach and creativity, also respect your ideas and requirements and all that for a great price. It is the right time to stop this misleading sanding is an unpleasant and boring experience. The only thing you have to do is share with us your needs and desires and you can consider them to be fulfilled the best way possible. We believe this is everyone's cup of tea, isn't it?
To be more precise, here is the long story short or what we can promise you with every sanding service available in Kensington.
Solid wood floor restoration will create impressive results by removing any imperfections and boost the natural beauty of wood. No matter what wood space we have to deal with, we can provide visual improvement and prevent issues.
Engineered wood sanding is a tricky job and requires the experience and knowledge we can guarantee. Since sanding is a one time experience in the life of every engineered wood, we cannot assume unsuccessful attempts.
Parquet blocks sanding will transform the look and condition of every old and worn flooring by saving the art line of its pattern.
Commercial floor sanding is perfect for busy schedule clients. We recognize the business needs and create outcomes, which are associated with professionalism and prestige.